What is wemakethings.net?
veox: When my DynDNS domain went down due to neglect in 2012, I had to hastily get a new one for e-mail. This one was easy to pronounce and unclaimed.
The site is now a blog/dump of various projects, from simple daily tricks through weekend projects to coordinated field operations, some silly, some performed with scientific vigor.
Most of it is free, unless we were lazy.
Who are you people?
We're a bunch of friends from Vilnius, Lithuania (that's Eastern Europe, just in case). We make things, and we like to share them. We'd like others around us to do the same. That's why we started a hackerspace.
How do we get in touch?
A common address to get in touch with all of us is wmt at this domain.
Some can be contacted individually, by using author at this domain.
I like this stuff, how do I donate?
-----BEGIN PGP SIGNED MESSAGE-----
Hash: SHA1

This page is not secured with a valid SSL certificate. It is possible to
spoof the information provided below.

The donation addresses below are:

bitcoin://14P1LmzXXkZJE7WhSUnGkUc2qmo5C5AMXd
litecoin://LboquahsjB3RetoDF7bN7p4BTGfWFEkxPS

This message is signed by veox with the following key:

~~~~~~~~~~~~~~~~~~~~~~~~~~~~~~~~~~~~~~~~~~~~~~~~~~~~~~~~~~~~~~~~~~~~~~~
pub   4096R/2D3DA6CD74AB3D37 2014-05-13 [expires: 2016-03-09]
      Key fingerprint = 1298 BC0A 9B0D BEEA 3BDD  CBA6 2D3D A6CD 74AB 3D37
~~~~~~~~~~~~~~~~~~~~~~~~~~~~~~~~~~~~~~~~~~~~~~~~~~~~~~~~~~~~~~~~~~~~~~~
-----BEGIN PGP SIGNATURE-----
Version: GnuPG v2

iQIcBAEBAgAGBQJUd+khAAoJEC09ps10qz03oNkQAIqyPkLcrP0W0Lt2wFoeYPMt
M4UxdbmfF21OTGPTKfnx50Xz0nnpgerqE/JHD0++Vu8cgH9qXtsz3ajekZJyNGKS
TAfsRym7+mY2NSbxEnyCU3RX2cDUvFczg/6BbG8G0er5Uim+OcZ1Qd8dEsy5+bet
T5UDZ4wWzD5d32PIUqzVc4U6C76h0u0I+oh37yLJMAnbbyc3wGbsa2OeS42cJRpk
nvWmeHAlm2XyHWcQRdCESVcKHdvOVYPSXATO966c5Ld3JNf3z9njuVQVSH7Avako
yJpzUAdZT+7vp77xznjbGAu6+ESzQzJpkV4BpXIbFD0U/3E/cJWRGDKUz4EiaCgx
H5L+Y7YDyJq3xzp6bYYwvN6X0fBpKLTmpIV/k6BNMX0D0PNoNN24S8MWV5GV/9Mx
mKHvGjRK1wlY6+Lr06T9sOH5pq3HonV8FOm4v9248VcPeo1EI/3pOJb28y7RTB2h
FahPRuyhqqnL4PL99NjfrmHFOHbwzaXBuJR1ayHkK9cPi02krVEz4BHy3HUkHqaL
iN7KngqPpAlFlMrCwdkmeyljAdE97ozuobjsS6ZnqOwZKrYJYqsTXa5mOm8SuFK9
2y6pKJ2TalD8SrtaFXy2Oma41I2dwwv3jKPImNSnvJLh0g847CsteKdKuFVeDFKY
DawxX56DP2fJTjGHlco0
=Dlzn
-----END PGP SIGNATURE-----
Bitcoin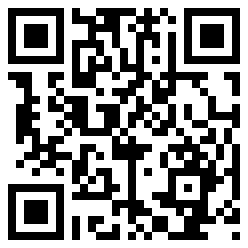 Litecoin